Products come in different categories. They're labelled as entry-level
or for professionals; they're pre-marketed as inexpensive or affordable and such. However, Genelec
is a part of its own category – the products that are meant to make a change. Among the company's most recent and most popular products are the 8030A speakers.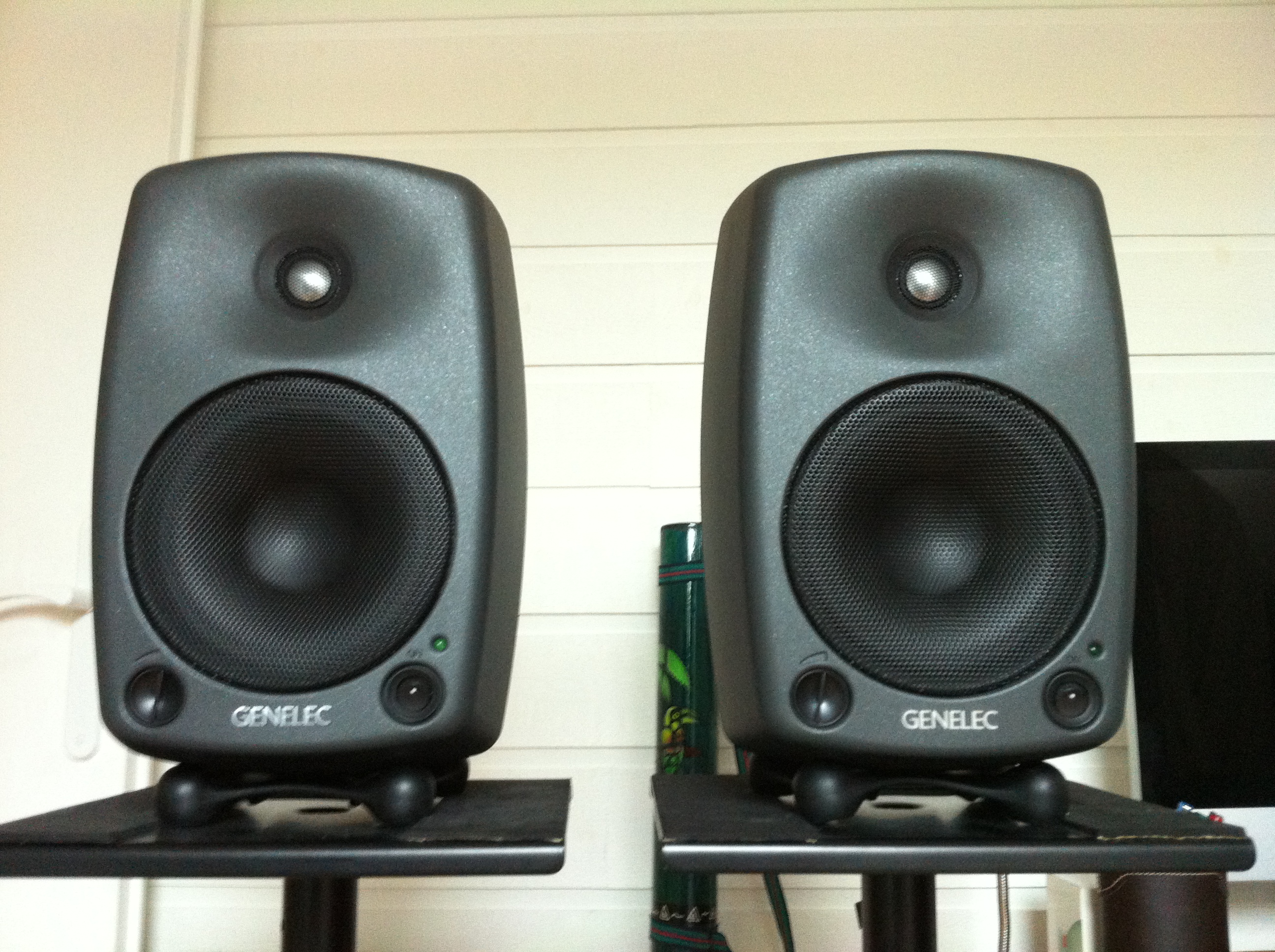 The first time you'll enjoy these speakers, you may have an almost confusing experience. What are your expectations regarding studio monitors
? Do you want them to sound "well"? Not necessarily, we should leave that for the hi-fi systems. Do you want them to sound "badly"? Well, of course not. You want your speakers to have the "most real" sound possible, and the first time you hear the 8030A's you'll be taken for a very hard-nosed, yet almost entrancing trip.
SOUND
Frequency-wise, the response is absolutely flat. Their almost "three-dimensional" sonic profile is hard to beat at any price. Don't get me wrong, playing a track through the 8030A's does indeed sound delightful; the middle frequencies are relaxed, yet very detailed, and the high frequencies are reasonably bright but in a delightful and crisp way. The bass doesn't overpower the mix, but at times you may feel that it's underrepresented. I've heard people say
that they sound too well for a pair of monitor speakers, but the truth is that if you feed the 8030A's a poor mix, you're not going to get anything but a poor mix in return.
The 8030A has been designed similarly to the entire spectrum of
Genelec products, with distinct, round, natural, "baby-face" features, which are very pleasing to the eye. The speakers are enclosed in a die-cast casing made of aluminium, and this particular build is beneficial for the total minimization of diffraction. Genelec has been born in one of the most concealed and undisturbed corners of Europe, in Finland to be precise, a country famous for its ecological policies. Inherently that is a part of Genelec's credo. Even the heating at their factory is generated with renewable energy. The casing we mentioned above is 95% recycled. The approach to making the speakers is not only sustainability-centered but ethical as well.
Now, speaking of what's below the speaker itself: typically, you don't see studio speakers placed directly on the desks, along with the rest of the gear. The vibrations go straight into the speaker, and that severely impacts the monitor as well as the sound it delivers. The entire Genelec 8000 series comes with a ready solution for this issue: each speaker features an Iso-Pod – a rubber standmount that "separates" the monitors from the vibrations, but also allows you to carefully adjust the position of your speakers upward or downward to make sure that the sound is directed at your head.
Overall, this is an amazing product; it's as simple as that. However, you must realize that such quality could be heavy on your wallet, so be prepared. However, until you make any decisions regarding the Genelec and deciding wether you'd like to purchase them or not, do not hesitate to go to your local dealer and have a chance to hear
them.
Make sure to follow us on Instagram, and check out our Facebook pages for the latest music production news, reviews, tips and tricks. Also make sure to check out The Monarch Enterprise, our digital media agency owners.